BraveLabs
Unleashing the Power of Blockchain With NFTs
BraveLabs is a platform that aims to bring pioneering utilities into the CNFT space and develop tools that help any NFT projects. Our goal is to revolutionize your web3 experience with our futuristic platform built for tomorrow!
We believe that by bringing innovative functionalities into the NFT space, we can move the ecosystem in a positive direction while keeping it exciting!
BraveLabs was founded by Woulvi and Neo (not from the matrix) on December 1st, 2021, with the purchase of the domain wenftdrops.io. Since then, we have been working together to bring innovation to Cardano Space.
Our official roadmap includes five years of game plans to bring innovative tools and utilities to Cardano Space. In the year 2022, we have developed WenftDrops and BraveMint for the CNFT community. This was just the beginning of BraveLabs. We aim to double down in 2023 and bring more exciting and creative utilities to blow everyone into the space.
Things We Have Built...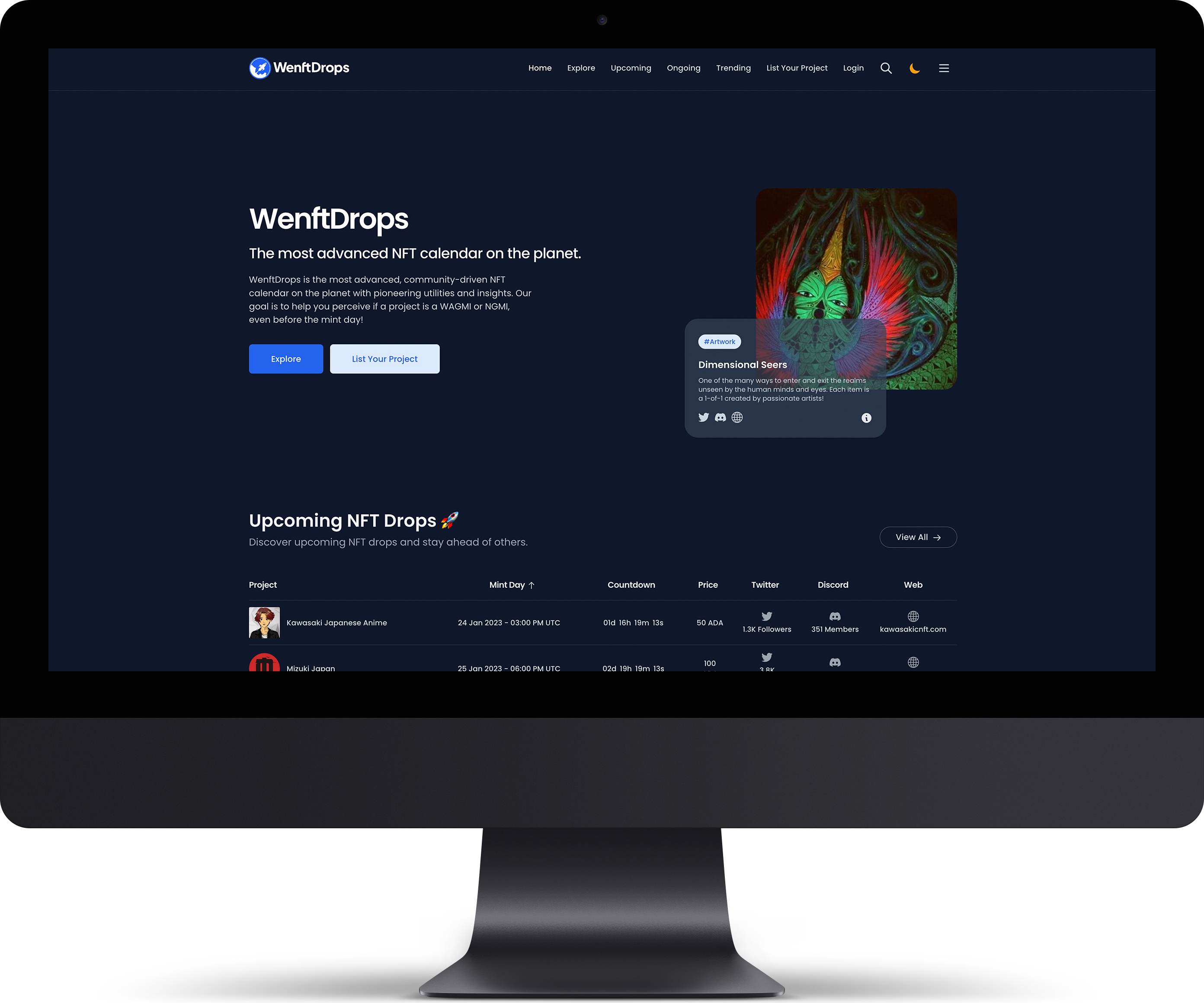 WenftDrops
WenftDrops is an advanced Web3 tool with the most intuitive NFT Calendar and innovative solutions for an exciting and safe CNFT journey! Our goal is to help you perceive if a project is a WAGMI or NGMI, even before the mint day!
Release Date
March 12, 2022
Learn More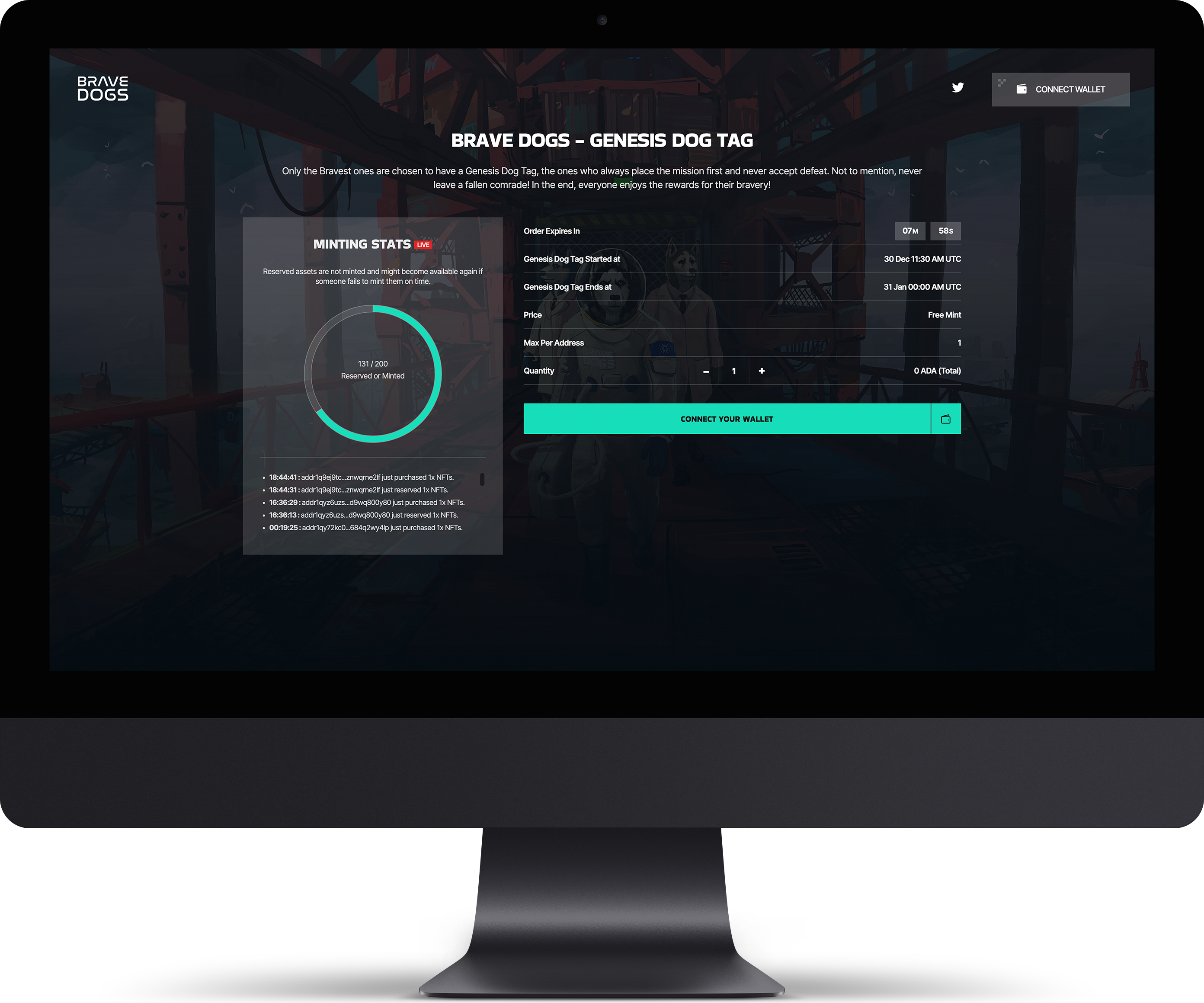 BraveMint
BraveMint is a multi-sig minting engine developed by BraveLabs for the CNFT community to provide a next-generation minting experience.
Our goal is to offer a top-notch yet cost-effective minting solution on Cardano.
Release Date
December 10, 2022
Learn More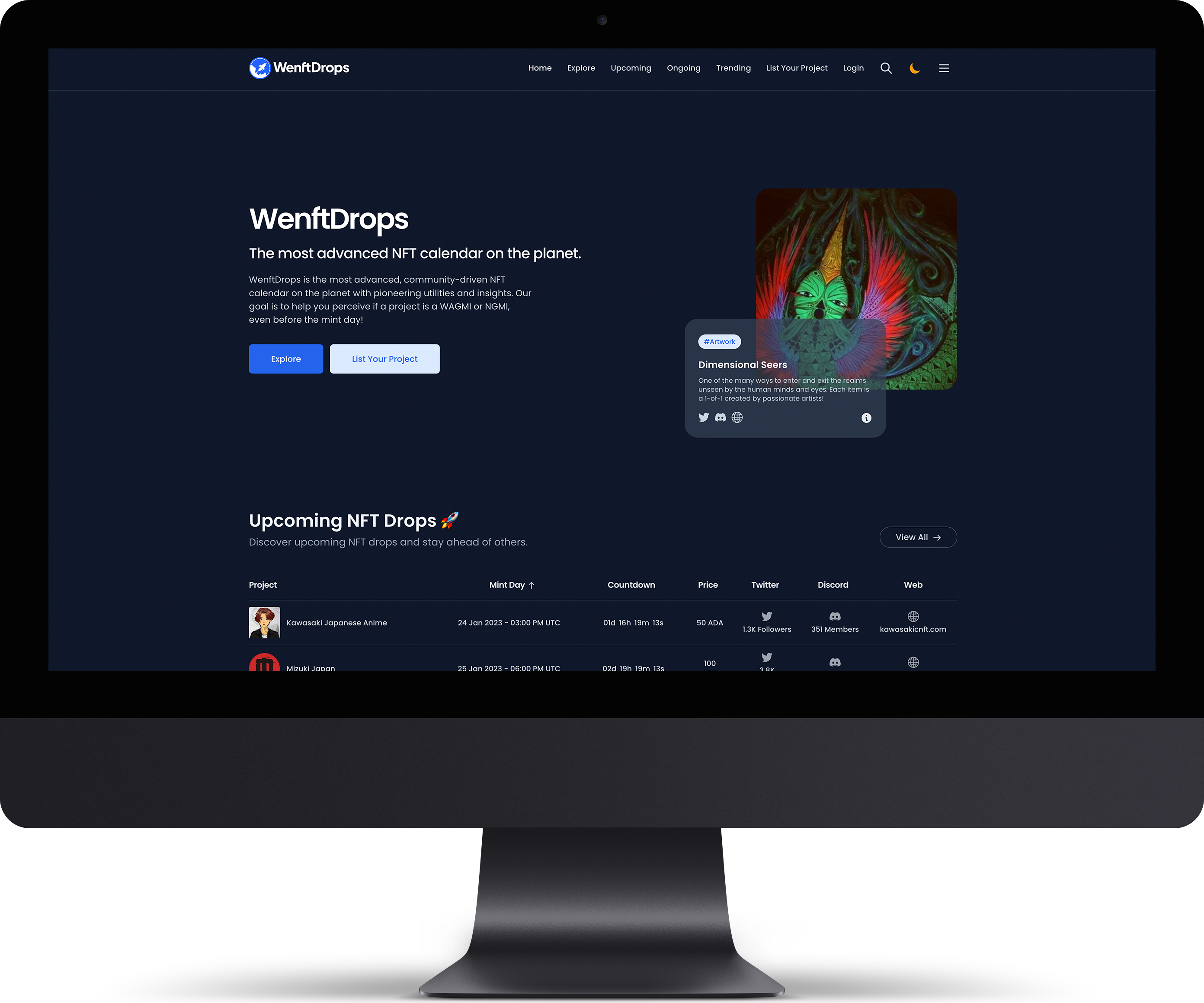 Sirius
Sirius works as a bridge between serious founders and buyers by allowing buyers to secure a whitelist spot in exchange for a security deposit.
Our goal is to help serious buyers get their whitelist spot without wasting time on grinding.
Learn More
Mystery Chest
Mystery Chests - the brand new Burn Collectable series by the BIG & BRAVE DOGS!
Every 1-2 months, the BIG & BRAVE DOGS will launch a Collectable Chest that is designed by the Blockowls team! Each Mystery Chest will have a hidden prize inside.
Learn More
Staking Platform
Our own staking platform that will keep track of the Brave Dogs NFT holders and ensure a fair distribution of our profit sharing via BraveLabs.
Further details will be revealed in the later phase of the project.