WenftDrops
The Most Advanced NFT Calendar on the Planet!
What is WenftDrops?
WenftDrops is the most advanced and updated NFT calendar in the market. WenftDrops is not just a calendar but a tool to support collectors and communities in making strategic decisions and developers to reach their audience at the same time.
We believe that by bringing innovative functionalities into the NFT space, we can move the ecosystem in a positive direction while keeping it exciting!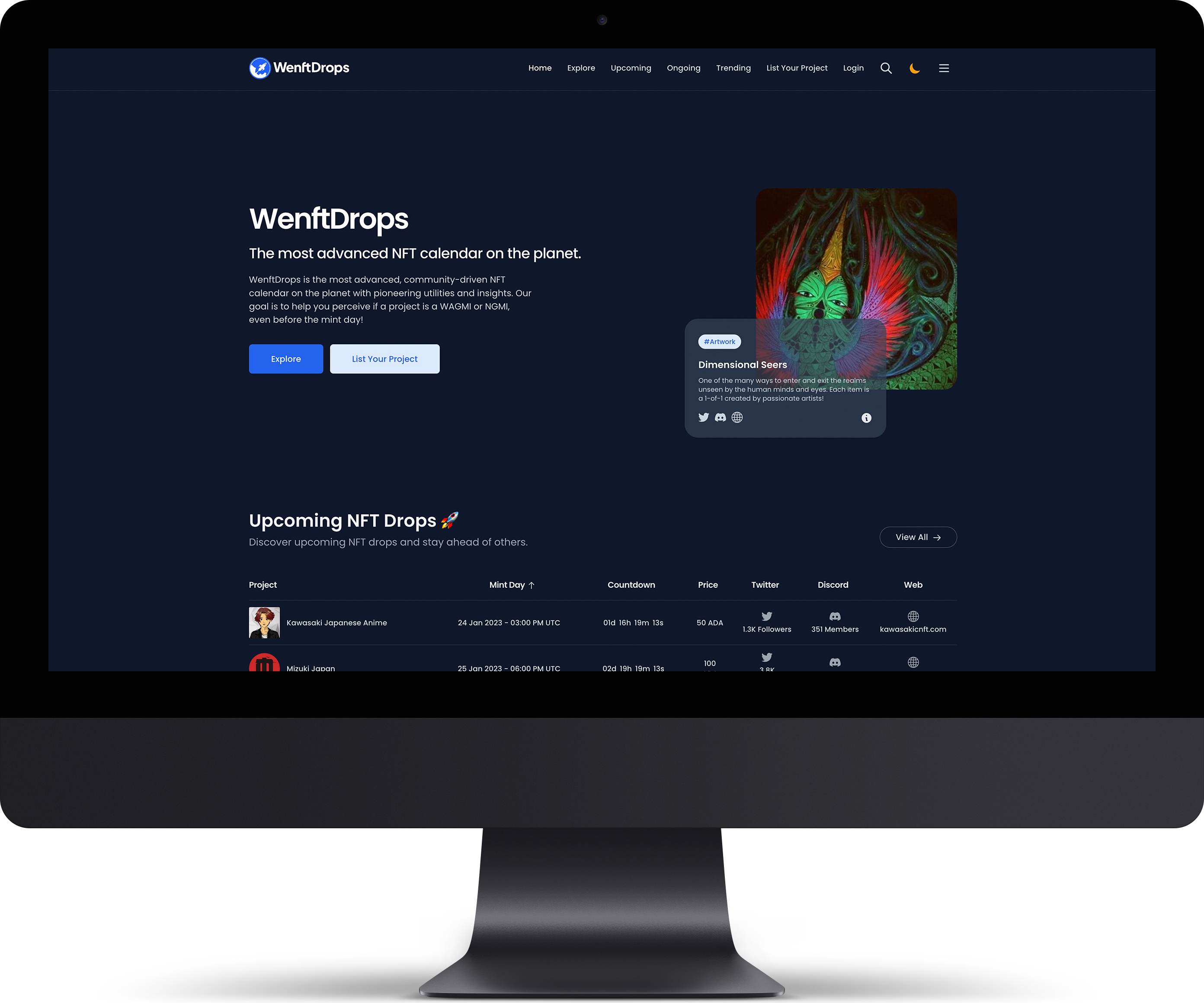 How does it Work?
It's pretty simple! Developers list their projects by giving the required information, and the moderators of WenftDrops review their requests. If a listing meets the requirements, it gets published. Otherwise, we send the application back to the developer for further clarification. In the end, if a project does not meet the minimum listing requirements and the developers fail to comply, the listing request gets declined.
Once a project gets listed on WenftDrops, we automatically create an account for the developer, allowing them to keep their project information updated all the time, something no other NFT calendar in the market does at this time.
Once a project gets approved, it becomes available right away for the users of WenftDrops to explore. We provide several kinds of matrix including the Social Growth Matrix of Twitter and Discord Server. Furthermore, to ensure our users don't miss the mint day, we have a feature called mint alert, which allows users to receive an email alert before a drop goes live.
If there are any suspicious activities of a project, users can file reports against a project. Our moderators always look for user feedback and take appropriate actions if necessary.
We are determined to bring innovation and excitement to the world of NFT and the NFT calendar. Stay with us to be amazed.